Available for personal or small group retreats.
This quiet forest setting is ideal for contemplative practices, creative pursuits & deep healing. Orchestrate your own healing retreat with the help of the staff.

Enjoy this two bedroom, two bath house with a full kitchen and laundry room for a weekend or longer and experience the restorative energy of this land and this space. The retreat house is nestled in oaks and pines. Each room opens out onto the deck with views of the forest and the ridge.
The great room provides a spacious setting for classes, workshops, yoga and deep relaxation. Come for a weekend or a week.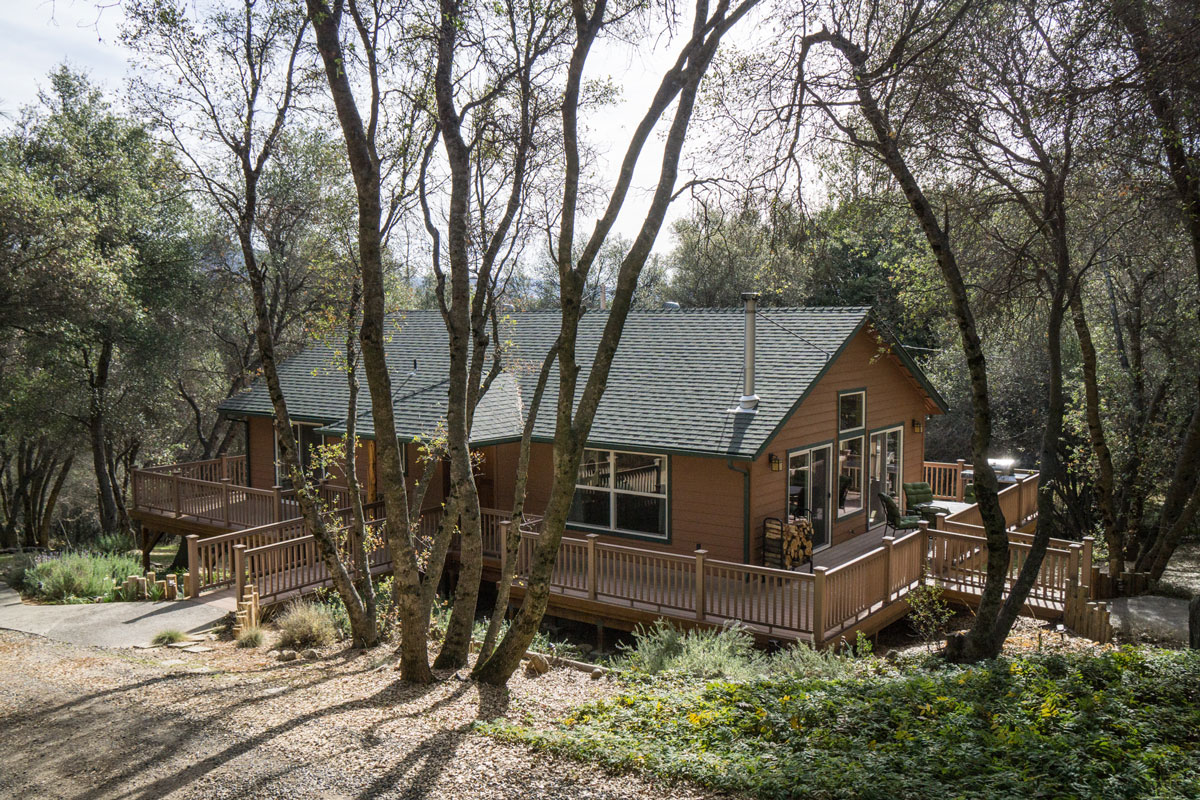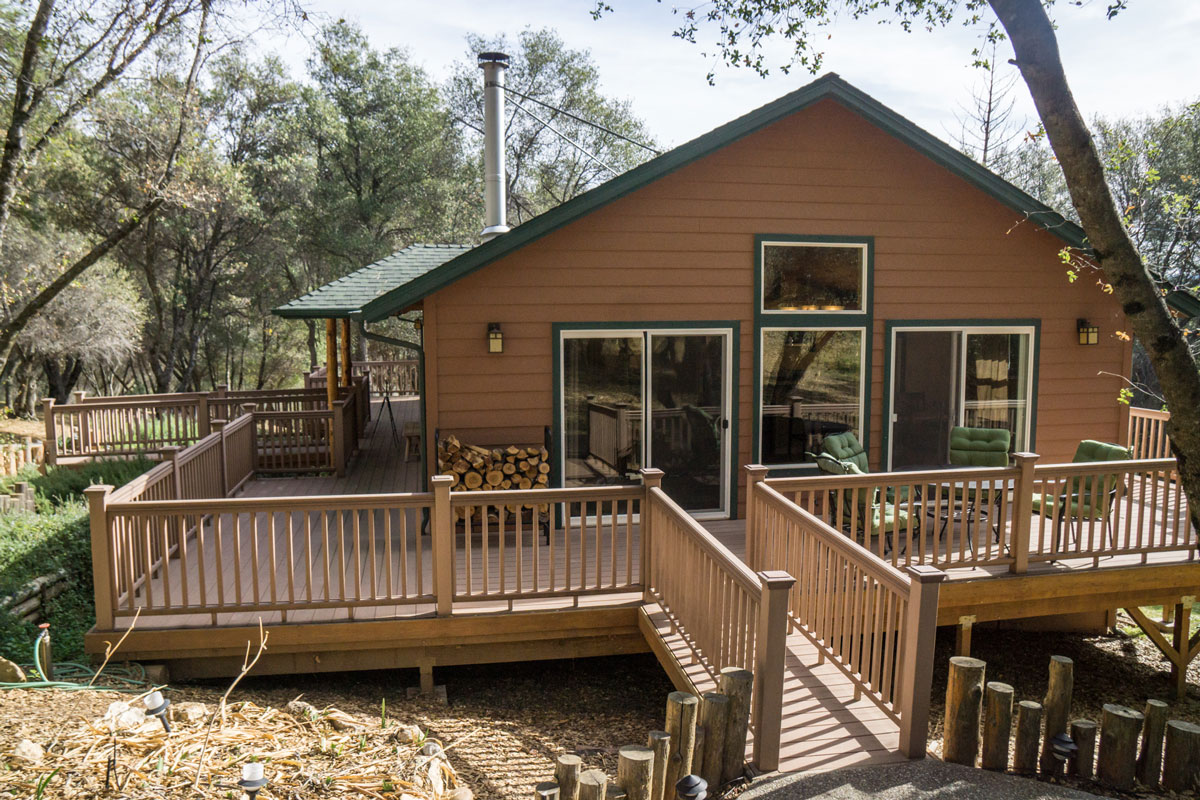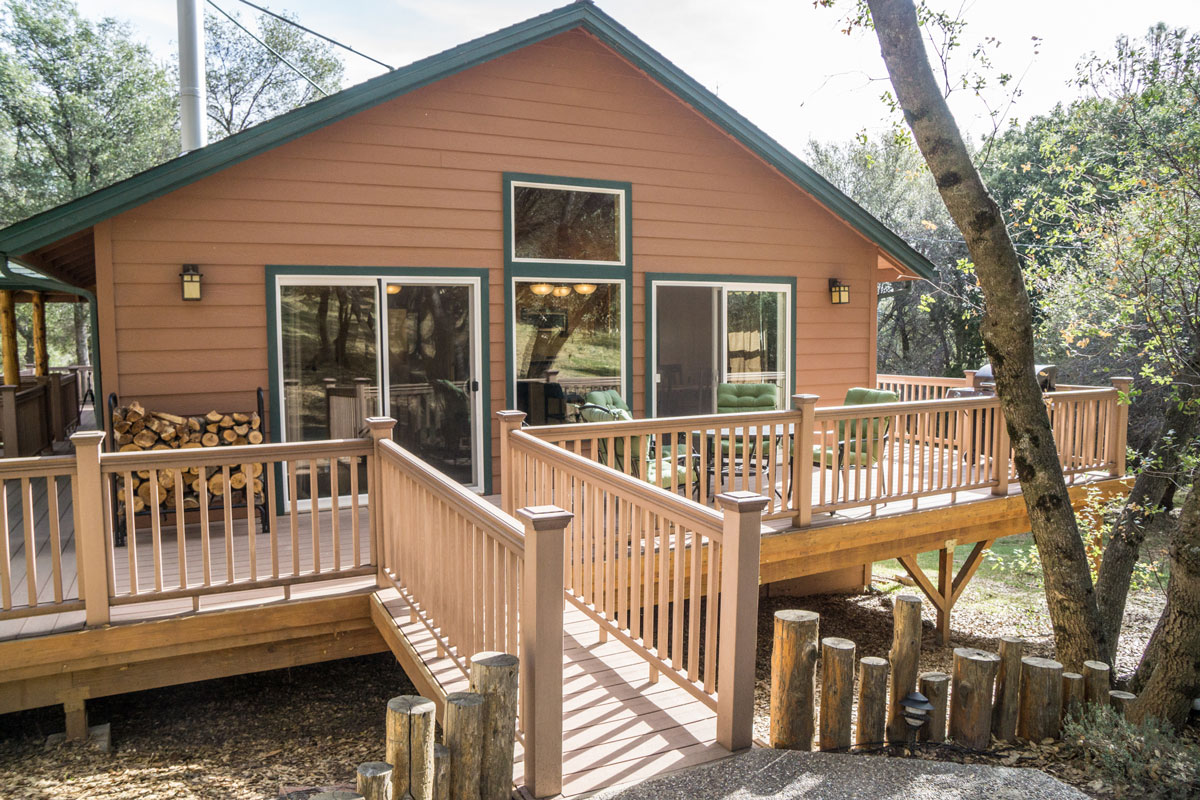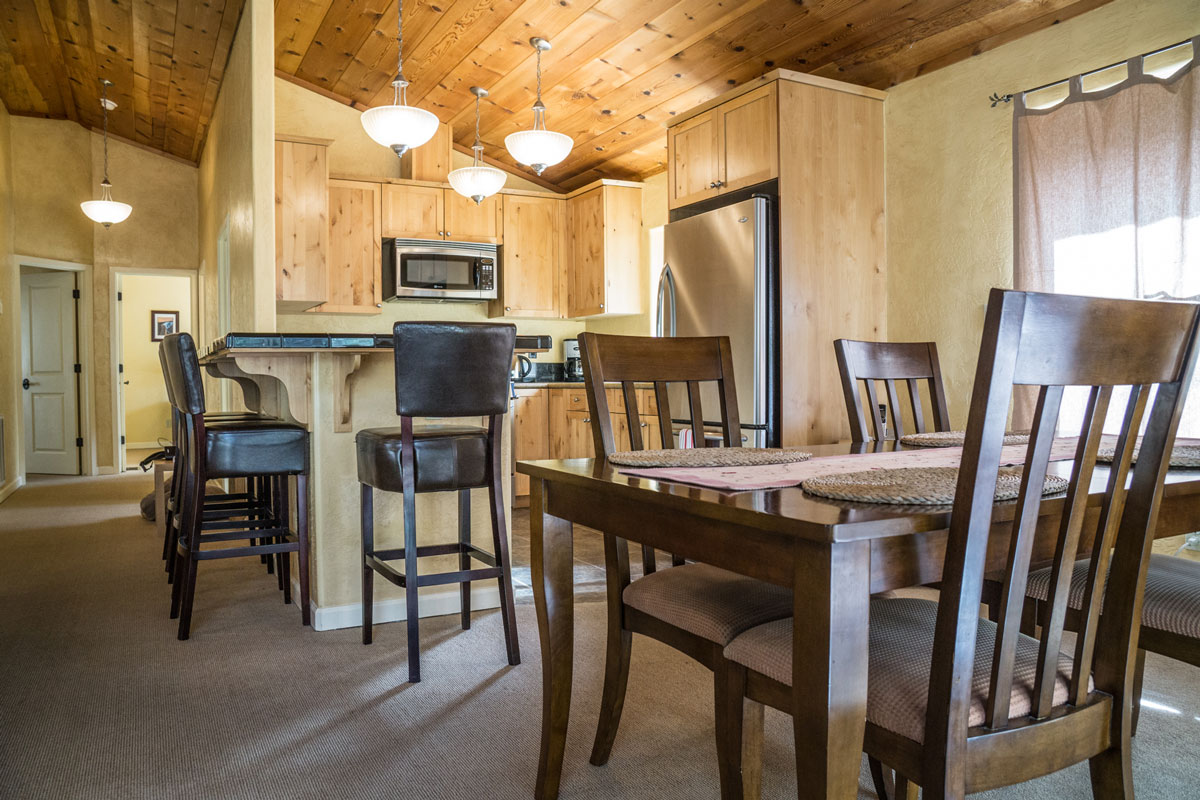 North Fork The retreat house is located about 2 miles outside of the little town of North Fork. It is home to the California Vipassana Center and the Empty Nest Zendo. The Studio in North Fork is a wonderful place where world class yoga and Tai Chi instruction is available. There are some wonderful massage therapist who work their magic at Touched by an Angel Massage Studio. Angel Killian and Nina Powell will make you feel as if you were in heaven. Three Springs Community Gardens provides fresh flowers locally. La Cabana Mexican Restaurant is owned and operated by world class chef Miguel and is famous far and wide for its gourmet offerings. Oakhurst The Retreat house is located 14 miles from Oakhurst, the gateway to Yosemite on HWY 41. This is a sprawling town that has all the conveniences of a big city. Raley's is a great supermarket. They have a large organic and natural food section as well as a good deli. Yosemite Yosemite National Park is one of the most popular places to visit in the world. Come and see why!
North Fork, California
The Geographic Center of California

Address supplied upon booking.